Healthy Recipes – muffins
These muffins are great with all bean dishes: chili, baked beans, black bean soups, or other thick soups, plus a salad. *Serve for breakfast spread with a fruit butter.
Diet Type: Vegetarian
Ingredients:
1 cup whole wheat pastry flour
1 cup cornmeal
1 tablespoon baking powder
1/2 teaspoon salt
1/4 cup toasted Sesame Seeds
1 cup water or apple juice
1 egg
1/4 cup canola oil
1/4 cup maple syrup or honey
Serves: 8
Cooking Time: Under 30 minutes
Instructions:
Whisk dry ingredients together in a bowl. Blend liquid ingredients together and add to dry. Mix gently. Oil muffin tins or use papers and fill to the top. Sprinkle with additional whole Sesame Seeds if desired. Bake in 375 oven for 20-25 minutes until golden brown.
Category: Recipes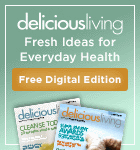 Quick Apple Punch
So easy you don't have to miss any of the party.

1512 1st Ave. NE
Cedar Rapids, IA 52402
(319) 362-6954
(319)-368-1781 (fax)


Email Our Store

Driving Directions
STORE HOURS
Mon 9:00am - 5:30pm
Tue 9:00am - 5:30pm
Wed 9:00am - 5:30pm
Thu 9:00am - 5:30pm
Fri 9:00am - 5:30pm
Sat 9:00am - 5:00pm
Sun Closed
Category List
Latest News