Health Tip: Managing Celiac Disease
(HealthDay News) — Avoiding gluten is the most important factor in managing celiac disease, but more may be required.
Here are suggestions from the Mayo Clinic:
Check food labels carefully and to avoid all foods and care products that contain gluten. Some types of lipstick and toothpaste include gluten.
Since you're avoiding certain foods, ask your doctor if you may need nutritional supplements.
See your doctor regularly for checkups and tests, including a possible endoscopy if you have current symptoms.
Work with a registered dietitian to make sure you're getting the right nutrients.
Category: HealthDay Reporter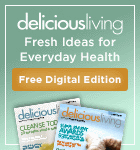 Quick Apple Punch
So easy you don't have to miss any of the party.

1512 1st Ave. NE
Cedar Rapids, IA 52402
(319) 362-6954
(319)-368-1781 (fax)


Email Our Store

Driving Directions
STORE HOURS
Mon 9:00am - 5:30pm
Tue 9:00am - 5:30pm
Wed 9:00am - 5:30pm
Thu 9:00am - 5:30pm
Fri 9:00am - 5:30pm
Sat 9:00am - 5:00pm
Sun Closed
Category List
Latest News